Chelsea shares with us her love story of how her and her partner met.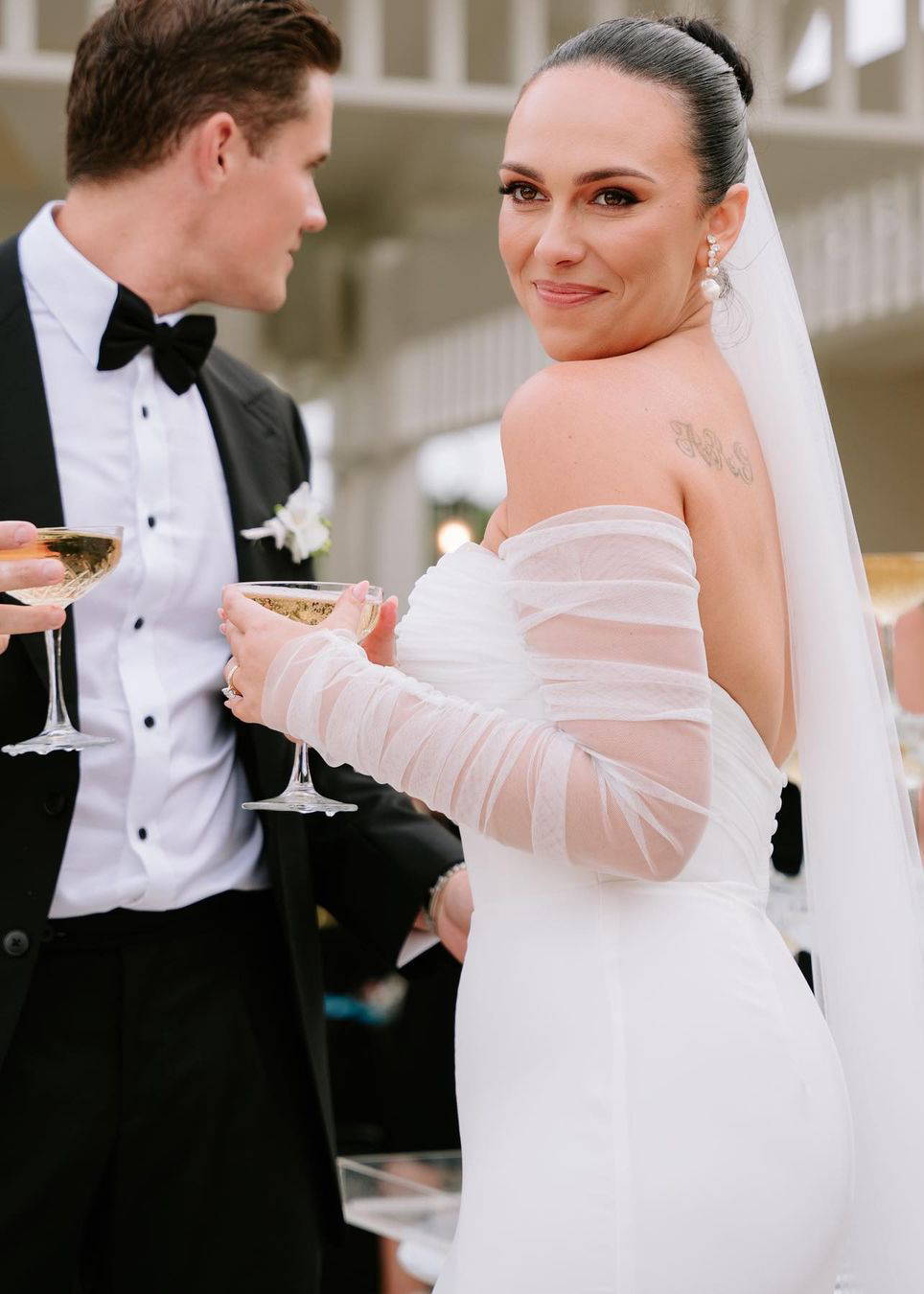 HOW DID YOU MEET YOUR PARTNER?
We met through a mutual friend who somewhat hooked us up via Instagram. A modern-day love story – Dylan slid into my DMs to catch up for a drink.. I didn't really want to entertain a guy in my DMs (haha) and actually turned him down but later down the track, we ran into each other at a restaurant on the Gold Coast, and the rest is history!
WHERE DID YOU GET MARRIED?
The beautiful Rivermead Estate in Guanaba on the Gold Coast. Formally Gold Coast Polo Club.
WHAT WAS YOUR FAVOURITE PART OF YOUR DAY?
This is hard to choose; the whole day was magical! I think the moments we shared together getting our couple photos. The sunset was stunning...it felt like just the two of us. I remember hearing the party over by the pool and both of us just laughing and having a little boogie together.
WHY DID YOU PICK BEC + BRIDGE FOR YOUR BRIDAL PARTY?
Easy choice! I had worn BEC + BRIDGE as a bridesmaid before and the dresses are just so flattering on any woman. I loved the idea of different styles in the same colour as well, which B + B provide so many options.
WHAT ADVICE WOULD YOU GIVE TO ANY SOON-TO-BE BRIDE?
Do whatever makes you happy, and don't listen to anyone else! Spend/don't spend money on whatever you feel is right; everyone is different. Don't be afraid to be authentically you! We both wanted our wedding to reflect our relationship – fun, playful and, in general, just a really good time.
WHO WAS YOUR PHOTOGRAPHER FOR THE DAY?
Britt & the team at Wallflower Wedding