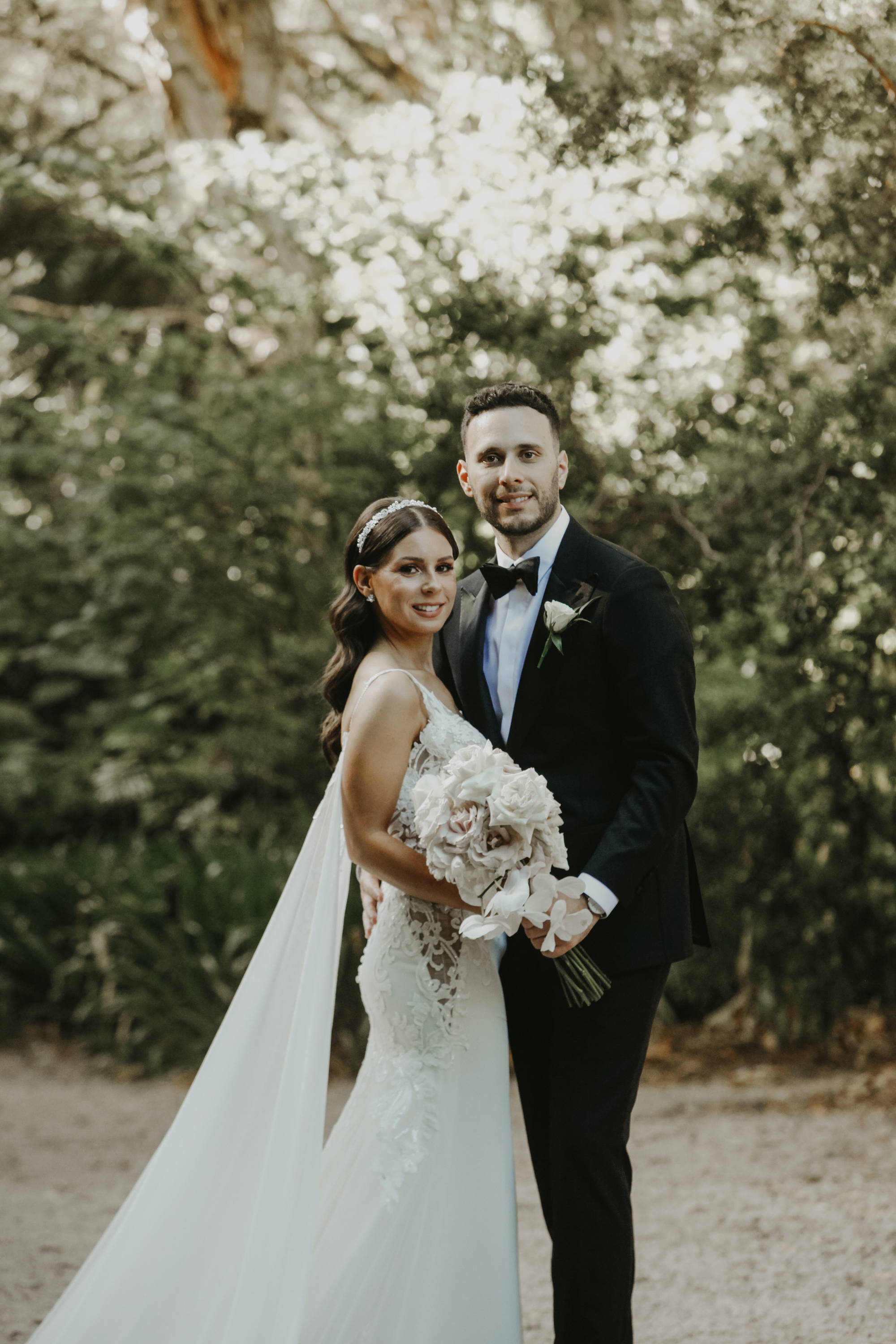 HOW DID YOU MEET YOUR PARTNER?
Nathan and I met at a belated Christmas party - our parents both worked for the same company at the time. I then added him on Facebook and the rest is history!
WHERE DID YOU GET MARRIED?
The ceremony was at St Ignatius Catholic Church in Norwood South Australia.
The reception was at John DiFede Reception Centre in Windsor Gardens South Australia.
WHAT WAS YOUR FAVOURITE PART OF YOUR DAY?
My favourite moment from the wedding day was our first dance and second dance. I had pictured how our first dance would play out and it was exactly how I imagined it to be. Our second dance was when our family and friends were invited to put streamers around us as we slow danced and that was a very emotional moment for me seeing all our loved ones surrounding us.
WHY DID YOU CHOOSE BEC + BRIDGE FOR YOUR BRIDAL PARTY?
I loved the styles of the dresses and the fact that you can mix and match whilst still having the same colour and fabric.
WHAT ADVICE WOULD YOU GIVE TO ANY SOON-TO-BE BRIDE?
Enjoy every moment of your wedding day and stay as present as you can because it goes in the blink of an eye. Make sure you get lots of photos with the people you love.
WHO WAS YOUR PHOTOGRAPHER FOR THE DAY?